I help women GET INTO THE BEST SHAPE OF THEIR LIFE with dance fitness
so they look BOMB, feel HEALTHIER, and more CONFIDENT.
Ready to get fit the fun way?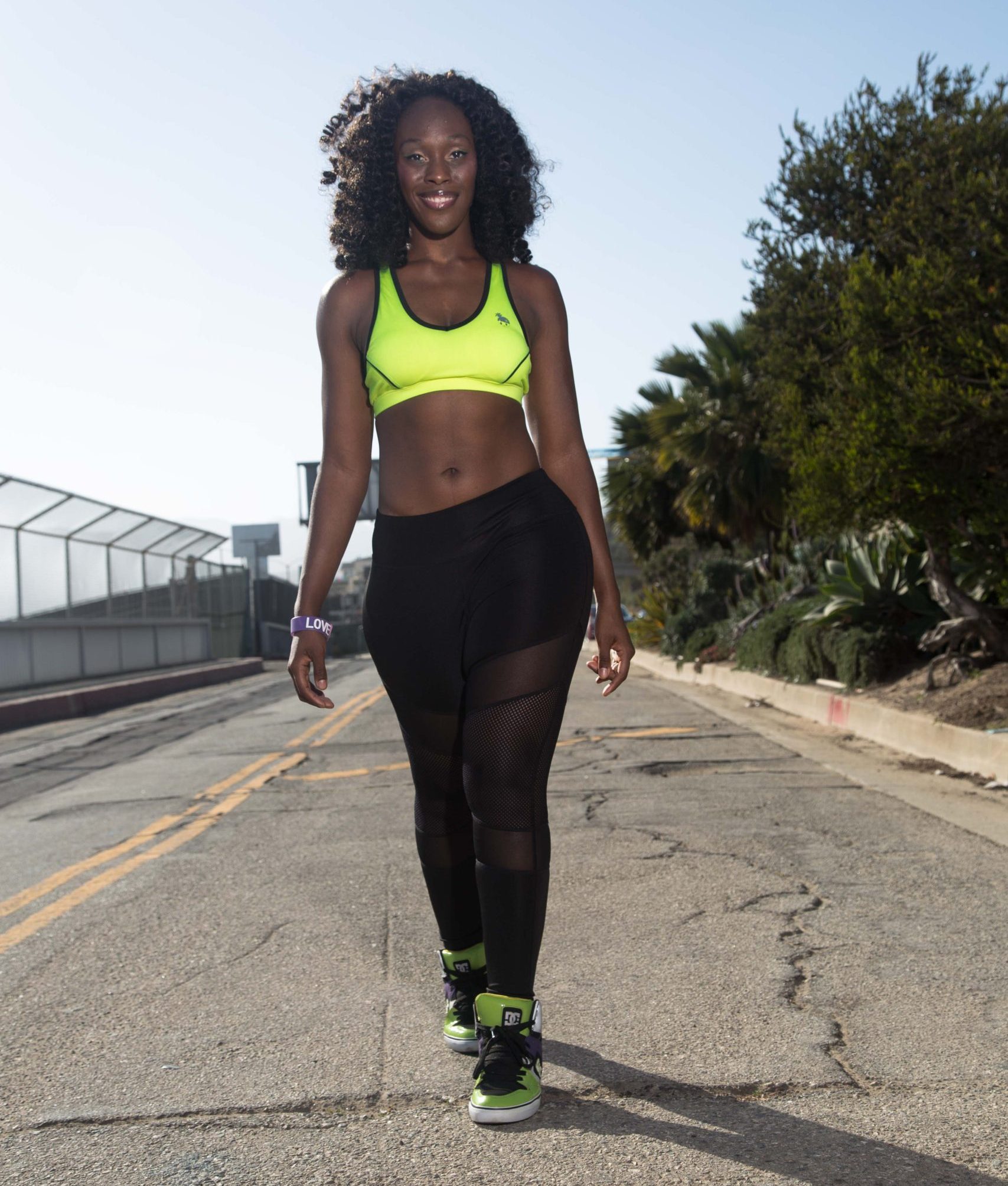 I'm an online weight loss coach for female entrepreneurs and at-home working women who love to dance.
I grew up being a "thick" girl and struggled with my weight for most of my life. My turning point came when I gained over 35 lbs in college — the heaviest I had ever been.
I wanted to get healthy but I was sick and tired of dieting and bored out of my mind at the gym.

I kept thinking "there's has to be a FUN way to lose weight and get in shape".
Until something amazing happened that CHANGED MY LIFE FOREVER…
Subscribe to my YouTube channel for fun, dance-inspired workouts that'll have you moving your body and craving fitness.
Learn how I can help you lose weight, boost your health & reach your dream body goals without crazy-ass diets & confusing gym workouts. 
Join the FREE FB group with an an exclusive community of over 1,000 women to support and motivate you on your fitness journey!
Results talk...AND Here are what my results say:
Before working with Ashley, I had gained some weight, and I dreaded the idea of going to the gym and following restrictive diets. 
First, she helped me connect to my WHY which gave me a bigger reason for my weight loss journey. Then, she showed me how to make small healthier changes that satisfied me instead of suffering through a depriving diet plan. She also gave me a holistic and sustainable approach to losing weight, and keeping it off all while gaining strength.
Ashley will take you off of the yo-yo dieting rollercoaster once and for all.
You'll feel happy, energized, and supported while doing it.
And I love being a part of her great online community that is full of accountability
and guidance!
Join MY FREE 5-DAY DANCE FIT CHALLENGE!