[et_pb_section bb_built="1″ admin_label="section"][et_pb_row admin_label="row"][et_pb_column type="4_4″][et_pb_text admin_label="Text"]
YOUR CHECKLIST IS ON THE WAY!
PLEASE CHECK YOUR EMAIL NOW
#1. Check Your Inbox
Go to your inbox. Find my email.  Takes about 5 mins (check your SPAM folder)
#2. Open Email
The email header is:
"Here's Your Checklist :)"
#3. GET YOUR RESOURCE
Click the link in the email to access your freebie. Enjoy!
Welcome to Fit Body by Ashley

Click here to Join my free Support and Accountability Group

P.S. What people think of my content 😉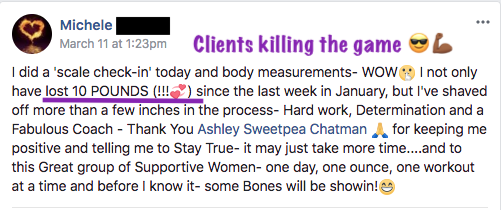 [/et_pb_text][/et_pb_column][/et_pb_row][/et_pb_section]