Days Hours Minutes Seconds
GET LEAN DURING QUARANTINE!
HOSTED BY FIT BODY BY ASHLEY
Lose weight.
Tighten and Tone.
Boost your immune health.
Learn how to survive, flourish and thrive during the pandemic!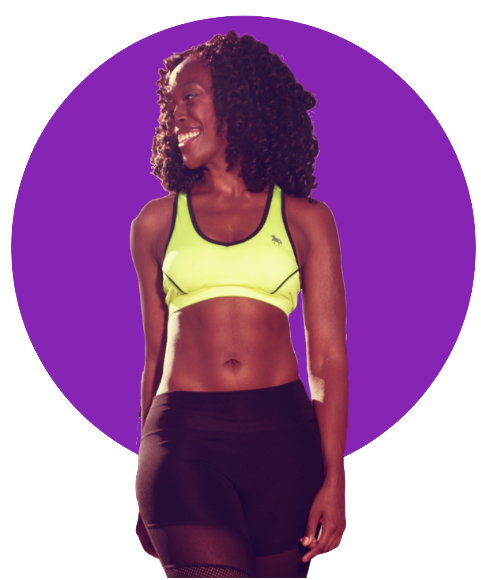 Feel like that summer body will just have to wait until next year?
Bored at home and struggling to stay motivated with your fitness?
Trying to stay away from the fridge but it feels like you have completely gone off the rails with your diet?
This is for you if…
You've gained weight during lockdown and you're worried about going back to your old size.
You have a full pantry at home and your food consumption is through the roof — you feel like you have no self-control with food.
You're not as active as you were before the quarantine and you're exhausted — but there's no motivation or accountability to get up and move.
Your body goals are not delayed, sis!
Break away from your quarantine slump with an at-home program that takes away all the guesswork on how to get healthy and fit!
By the end, you'll feel leaner, stronger, healthier, and more energized AND be one step closer to the body of your dreams!
If you feel like the pounds are packing on, then there's really no time to waste.

This is NOT the time to spend hours on google or social media trying to guess what works.
This is NOT the time to "throw spaghetti at a wall" to see what sticks!
This IS the time for the RIGHT strategy, the RIGHT support, and the RIGHT action!
IF YOU WANT TO LEARN
The REAL way to fire up your metabolism so you become a fat-burning furnace [even if you've been stuck in a plateau for years].
How to beat that "lazy" feeling and fire up your energy levels so you get more done.
How to control your eating so you don't gobble up everything in sight.
How to "pandemic proof" your body goals so you can slay your quarantine.
READY FOR RESULTS LIKE THIS?
WHAT'S INCLUDED?
➡️ 6 week at-home workout program [$250 value]
➡️ Dance-inspired and at-home friendly workouts to help you burn more fat & target are your trouble areas [$500 value]
➡️ LIVE trainings to help you stay energized, reduce stress and boost your mood during this lockdown [$100 value]
➡️ Weekly LIVE coaching sessions with Ashley [$300 value]
➡️ A quarantine friendly recipe guide + shopping list with easy to find ingredients [$200 value]
➡️ Supplement recommendations to boost your immune health [$50 value]
➡️ 2 months free access to my dance fit membership club [$100 value]
➡️ Access to live mentorship, support and accountability for 6 weeks [priceless, baby!]

→ YOUR INVESTMENT TODAY IS ONLY $497!

TIME IS RUNNING OUT!
Days Hours Minutes Seconds

→ I'M READY TO SIGN UP!